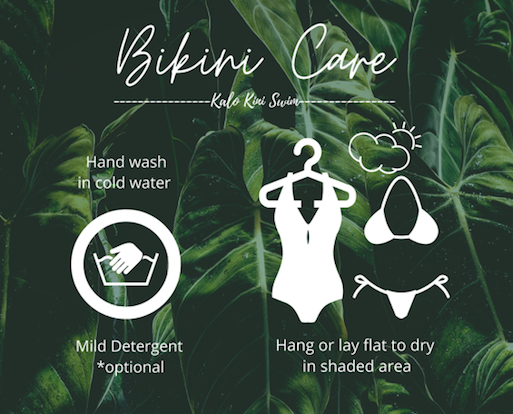 Gently squeeze the water from your suit (DO NOT TWIST OR WRING IT OUT) and lay flat to dry away from direct sunlight.
Never iron or bleach your swimwear, and avoid running it through the washer/dryer.
Avoid rough surfaces (such as concrete,textured pool decks etc.).
Also avoid getting oils and lotions on your new suit to protect the fabric.